Softcast Marketing News
Spring 2007

Softcast Marketing is an Internet company but we do things the old fashioned way. Our experience is sales and marketing and while we keep up with the technology we are most interested in people. We were interested 30 years ago when we began our sales and marketing careers and we are even more interested now when we are talking to people via the interface of a website. We believe that even thought it is now 2007, it is still people who are deciding whether to buy your products or use your services.
_______________________________________
Dealing with Leads
Our special ability is to create and adjust websites to drive more traffic. We use SEO principles but our specialty is paid search using Google, Yahoo and MSN. Over the years we have honed our skills to a point that we won't take on a client if we don't think that we can drive traffic. But people often forget that driving traffic is only the beginning. In order for our efforts to have value, the traffic we drive needs to be converted to sales.
Most of our clients are looking for leads, not online sales, so lead conversion is a hot topic with us.
We lost a client recently because our client told us they had not closed a single deal as a result of the work we did for them. They were a large networking company and if they had even closed a single client, it would have more than made up for the modest cost of their campaign. We monitored their account and we knew they were getting leads. We asked about their follow up. Their response was shocking. If leads came in via the telephone and a rep happened to be around (which was seldom) the lead would be answered. If not, it was written down and put into a drawer. Leads that came in from forms or emails were sent to a data file but they had not assigned lead follow up duties to any specific employee. As a result most leads were followed up days later or not at all!
Here is what we know about Internet leads:
1. Internet Leads are perishable. They have a very short half-life and should be followed up within 2 hours!
If you get a lead the strategy should be to stop the prospect from searching. If you don't follow up quickly, the prospect will find somebody else and your hard work and advertising budget will have been wasted.
2. Internet Leads need to be sold. If the person you have answering the phone or following up forms is an order-taker not a salesperson, you are at a great disadvantage.
Selling is the art that makes things happen, both face to face and on the Internet. But that is a subject for another day.
______________________________________
Spring Brings Flowers & New Clients
New Business for Softcast: Things have been busy at Softcast and we are blessed to be able to help a wide range of new clients whose websites or advertising were not performing up to their expectations. Here are a few of our new clients for 2007:
Roland Martin Resort & Marina www.rolandmartinmarina.com - The major fishing resort and guide service on Lake Okeechobee Florida
Scott R.Martin - B A S S pro and professional fishing guide www.ScottRMartin.com
TSTD.org – the largest online STD testing site. www.tstd.org (This is an Ecommerce site)

Prudential Equity Group - www.cm1.prusec.com/cmhome.nsf/WhoIsPEGHome
Amedeus National Home Music Lessons new site by SoftCast www.music-housecalls.com
Pablo Picasso National Home Art Lessons - new site by SoftCast www.art-housecalls.com
Rapid Credit Builder -new site by SoftCast www.buildrapidcredit.com – service to raise your credit score
Sun Merger & Acquisition www.sunmerger.com - Business Sales and Mergers
Sun Valuations www.sunbusinessvaluations.com - Business Valuations
Your Ticket Place www.yourticketplaceinc.com - A resource for sports, theater and concert tickets International
International law firm - new site by SoftCast www.pialaw.com Romanian/American/Italian law firm.
Move America - new site by SoftCast - National moving www.moveamerica.com/moving10
The Beacon Group - National Telecom Services Provider new site under construction www.thebeacongroup.com (old site), new site will be up end of May.
Freedom Mortgage - National Mortgage Broker www.getfreedommortgage.com
Magic Dino - Personal art animations (refrigerator art) www.magicdino.com
Fab Photo - Photo Gifts www.fabphotogifts.com
Labor Costs Center - Online Cost Calculator www.yourcostcenter.com
NY Home - NY Building Contractor www.newyorkgeneralcontractor.com
_______________________________________
Per Click - our tell all book
Don't forget about our book. There are many books on the market but people tell us that ours is the best one for business owners or managers who want to get an overview of paid search in the shortest possible time: www.softcast-marketing.com/book.html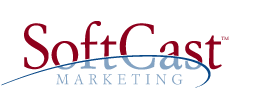 1 (800) 307-9150
Email info@SoftCast-Marketing.com
www.SoftCast-Marketing.com